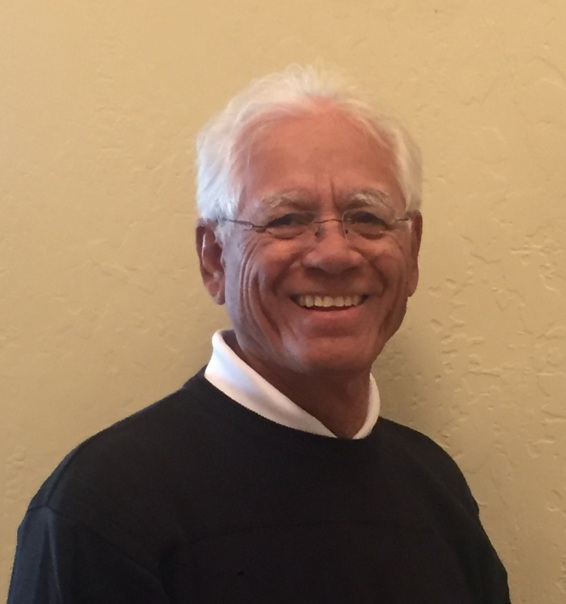 Welcome to books written by Robert J. Alvarado. Proud of his ancestry, Bob's passion for American history and Hispanic heritage radiates into his writing. Unique in this field, Bob writes from a perspective of positive role models which can be enjoyed by everyone. All books are available as both ebooks and in print. ENJOY!
Author Bio:
Robert (Bob) J. Alvarado was born in Mesa and spent the majority of his childhood years in the East Valley of the Phoenix, Arizona area. After high school, Bob enlisted and did a tour of duty with the United States Air Force, then attended Arizona State University in Tempe and graduated in 1969 with a Bachelor of Science Degree in Engineering.
The next decade was spent writing computer software and representing a number of large corporations throughout most of Latin America. Later Bob became entrepreneurial, starting his own computer software company based in Albuquerque, New Mexico. During his years in New Mexico, Bob became enthralled with the Spanish history and teal blue skies of the Land of Enchantment. He dreamt of the day when he could retire and write Western Historical and fiction along with playing golf. Proud of his Hispanic ancestry, Alvarado's passion for southwestern history radiates into his writing, particularly stories from a Hispanic perspective.
Bob and his wife Ellen have been married for 36 years and have three grown children, two grandchildren and happily reside in Litchfield Park, Arizona. Bob's 98 year old mother, Josie, lives with them.
Young Pistolero Series:
The award-winning 8-part saga of Rafael Ortega de Estrada, a young Mexican peón on the run riding a stolen Appaloosa stallion after shooting the haciendero who raped his younger sister. Heading north, Rafael enters the United States in 1866 to find life on the other side of the border holds new dangers along with the promise of a new life. This gritty tale is set in the American Southwest as Americans and Mexicans struggle after the Mexican-American War.
Zia Westerns:
Set in the New Mexico and Arizona territories of the Southwest, these westerns draw from the Southwest's unique flavor. Originally part of New Spain and then Mexico, the Spanish settlers and native Indians forged an informal peace until the years after the Mexican-American War brought them into the Wild West. These stories are set during this chaotic time and attempt to paint a realistic picture of the meaning of the Zia symbol.
Other Published Works:
Elfego Baca Destined to Survive – Sierra Press 2013 The non-fiction story of Elfego Baca and the truth behind his phenomenal life in New Mexico. Perhaps it was his unique DNA which gave him the courage to become known as the man who had nine lives.
Jalapeno Republic – Sierra Press 2020 This futurist thriller is an emotional roller coaster in a world that is quickly becoming true.
Just Vanished a Jake Flores Series – Sierra Press 2020 Jake Flores must unravel the disappearance of his uncle. A serial killer is on the loose in Los Angeles and targeting Hispanic day workers and no one is paying attention.